FIRST Robotics Competition Data Services
Small Screen!
Some content is hidden on small displays like yours. Please try rotating your device or using a larger screen to see more content.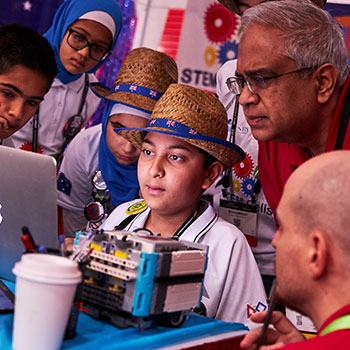 Data displayed on frc.events and associated services come from two main locations. Please note that all data collected and managed by FIRST is subject to the privacy and legal policies available using the link in the footer of each page.
Source A) Team Submitted:
Data related to a specific Team is often submitted directly by that Team. This data is distributed to services like frc.events, the FRC API, Audience Displays at competitions and similar applications. This data is submitted via the
firstinspires.org Dashboard
by Lead Mentors 1 and 2. This data can only be updated via the Dashboard, and generally takes about 24 hours to appear across FIRST systems once submitted. We recommend submitting changes well in advance of any event or activity at which you hope to see the updated data, as we can't guarantee a specific update rate/time across varying systems.
Please note that processing times for special submissions, such as Team Avatars, may not fit this same guidance.
Examples of data that can be modified via the team registration system,
but not via this website
, include (but are not limited to):
Team Name
Sponsor List
School Affiliations
Robot Names
For assistance with the Team Data update process, please select the "Contact" link in the footer of any page.
Source B) Event Data:
Data related to events come directly from
FIRST
Robotics Competition events happening across the globe. This information includes details like match scores, alliance pairings and award winners. With a few limited exceptions, this data is final and Teams cannot request edits or modifications to event results. We do not modify historical data based on a future Team change (for example, if a Team merges with another Team in a future season or event, the data from previously attended events will not be edited).
To learn more about which types of corrections are accepted, or for assistance with the request process, please select the "Data Corrections" link below.
---